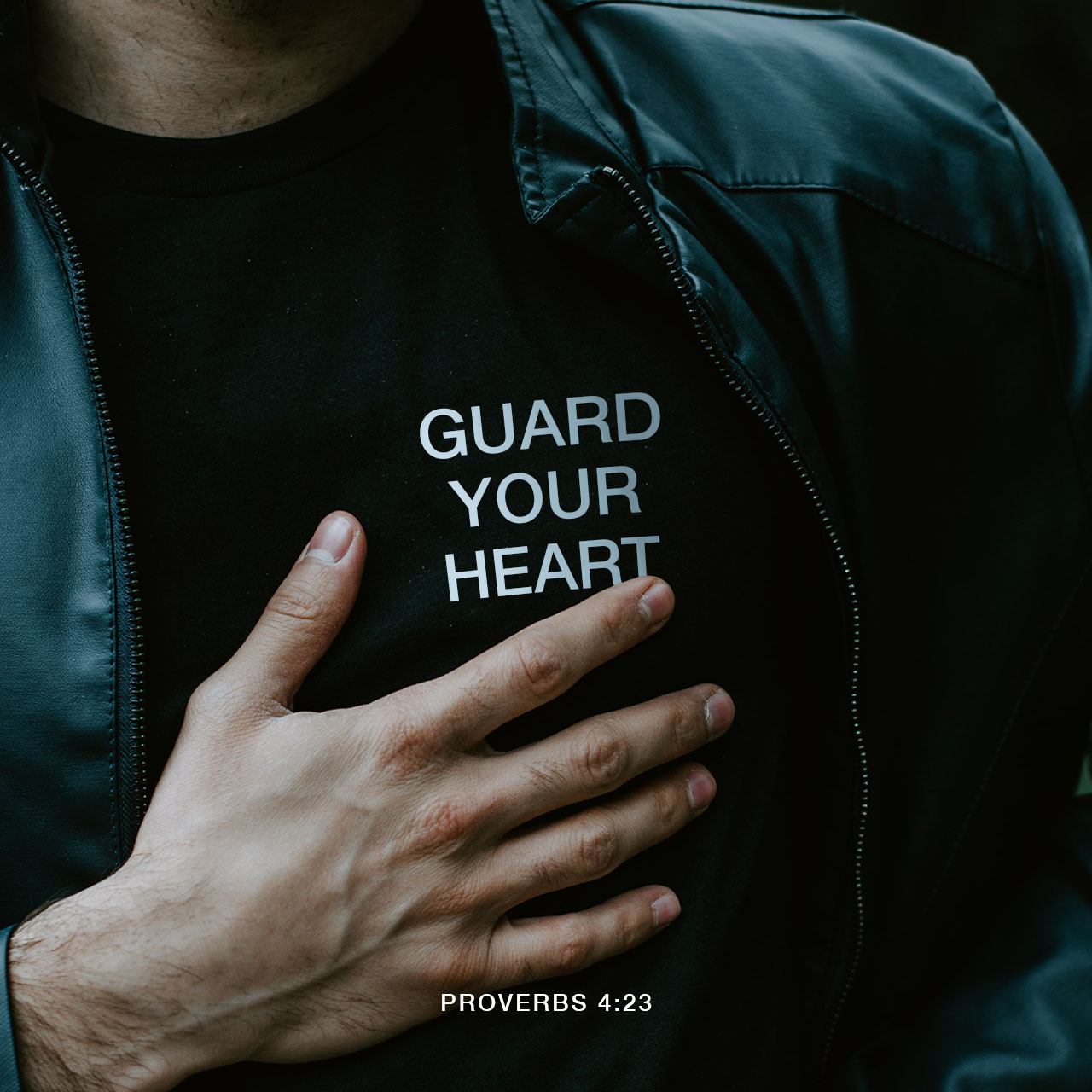 Good morning! God calls us to take care of our spiritual lives with as much vigor as we should our physical lives. In fact, our physical, emotional, relational, mental, and spiritual components of life all intertwine and affect all the other components.
The full passage is this:
Keep your heart with all vigilance,
    for from it flow the springs of life.
Put away from you crooked speech,
    and put devious talk far from you.
Let your eyes look directly forward,
    and your gaze be straight before you.
Ponder the path of your feet;
    then all your ways will be sure.
Do not swerve to the right or to the left;
    turn your foot away from evil.

Proverbs 4:23-27
Our hearts (that is, our will) affects everything else we do: speech, actions, thoughts. We are to do all we do with a biblical and spiritual intentionality. Godliness does not just happen. We have to guard our hearts from that which does not belong in a follower of Jesus (see Ephesians 5:3-14).
Are you intentional about what you think about, what you do, what you say? Or do you just "let 'er rip?" Don't do that. Rather, ask yourself if it will glorify God and be good for those around me. There's a neat acronym floating around the Interwebs:
Is it true?
Is it helpful?
Is it inspiring
Is it necessary?
Is it kind?
Philippians 4:8-9 is a parallel:
Finally, brothers, whatever is true, whatever is honorable, whatever is just, whatever is pure, whatever is lovely, whatever is commendable, if there is any excellence, if there is anything worthy of praise, think about these things. What you have learned and received and heard and seen in me—practice these things, and the God of peace will be with you.

The Apostle Paul, Philippians 4:8-9